Success Stories
Across Australia, Cadbury Fundraiser helps organisations large and small realise their dreams. We love seeing the smiles on people's faces when they reach their fundraising goal, and hearing of the joy their projects bring to the community.
Let's share the joy. Here are some of the inspirational stories from our fundraisers
Murrumbeena Bowls Club
"Since 2003, the Murrumbeena Bowls Club has raised over $41,000 through Cadbury Fundraiser. Each drive is a team effort and the money we raise through Cadbury Fundraiser is a tremendous benefit to the general running of our volunteer club." Michael, 2011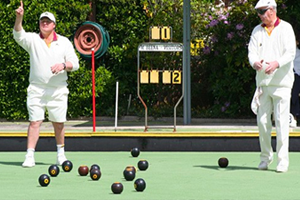 Ks 4 Country Kids
"The KS 4 Country Kids charity bike ride is an annual 265km cycling challenge over three days with 60 participants aiming to raise $130,000 toward the Royal Children's Hospital Foundation. In the last two years we've raised $3,500 by selling Cadbury Fundraiser products - Europe Honey Log and Cherry Ripe were my best sellers!" Kim, 2011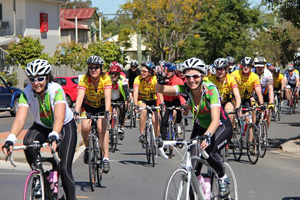 Great Ryrie Primary School
"Great Ryrie Primary School have raised a total of $38,500 using Cadbury Fundraising since 2013. Our families are extremely supportive of these fundraisers and the kids love taking a box of chocolates home to sell to family and friends. These fundraisers are important to our school community, as the money raised is of great benefit to all our students, helping us purchase- classroom furniture, playground equipment, technology equipment and shade sails to cover playground areas. Most recently we put the funds towards fake turf areas so students can sit, meet and play." Kylie Carlton, P&F Friends Association President, 2022
Wynnum/Manly Physical Culture Club
"We have been using Cadbury Fundraiser our major fundraising for our club members for the past 10 years. The money raised has gone towards girls travelling to compete at the National Titles. The team at Cadbury Fundraiser have been awesome! They are always helpful when placing orders and deliver our chocolates promptly. Always a pleasure to deal with." Beverley, 2016
Altona Meadows Junior Football
"The money raised through Cadbury Fundraiser helped us buy giveaways for our end-of-season presentation day. We'll also use the funds to buy new sports equipment for the club." Michael, 2011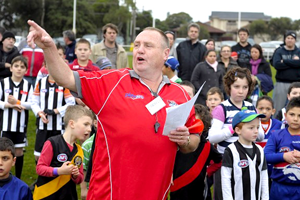 Colac Ladies Badminton Club
"We started Cadbury fundraising four years ago and have not stopped. The money raised through the year helps us get those little items we need for our club, for example a laptop, printer, PA system and many more items. We keep our fees down because of fundraising efforts from everyone in the club. So thank you Cadbury Fundraising." Jo, 2012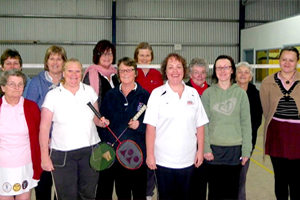 BAST Cat Club
"Bast Cat Club is a no-kill, not for profit rescue group that formed more than a decade ago to help save abandoned and/or abused cats and kittens. No matter the cat, they are all brought to optimal health, desexed, micro-chipped and vaccinated, then whenever possible, re-homed. If not adopted they remain with us, cared for and loved.Food and veterinary costs are massive, but our constant Cadbury chocolate sales have helped us keep going over the years. When faced with a pud needing extensive treatments we do a big a chocolate push to obtain those extra dollars, a simple and delicious way to raise the required amounts!So thank you Cadbury for providing such a fantastic sellable product that helps us save all the hundreds of precious puds that we do – every year!" Andrea and Rachel, 2013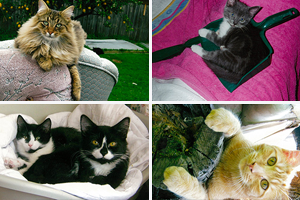 Cystic Fibrosis Charity Ball Committee
"The annual auction of a 10kg Block at our Cystic Fibrosis Charity Ball always generates a huge amount of buzz in the room. This year's $5,000 bid set a new auction record. It's now our number one auction item!" Michael, 2012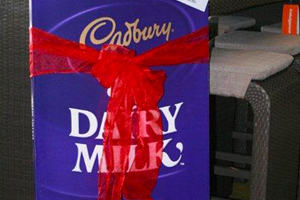 Mernda Junior Netball Club
Mernda Junior Netball Club has been using Cadbury Fundraising as our main source of fund-raising since our inception in 2019. The fund-raising has been vital for us to provide for our players with trophies, events and discounted fees. This year post covid we are using the funds raised to help bring back the fun with a big end of year party to be bigger and better than ever. Thank you, Mernda Junior Netball Club, 2022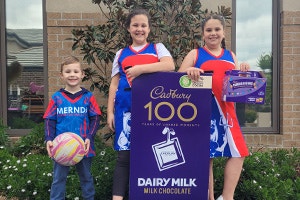 Gungahlin Lions Club, Canberra
"The Gungahlin Lions Club thanks Cadbury Fundraiser and particularly Consultant Maxine Hort for helping us raise almost $8,000 last year for the Ayui Foundation in Chiang Rai, Thailand. The Foundation provides 20 Akha hilltribe children with educational opportunities and valuable life skills." Catherine, 2011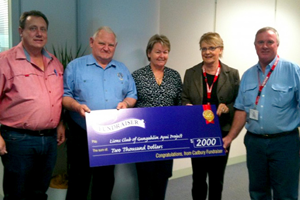 Logan Youth Music Exchange
"The Logan Youth Music Exchange was formed in 2001 to give Logan City's best young musicians the opportunity to spread their wings and develop their music. The exchange has built strong relationships with Logan's sister cities and regularly hosts their music groups. In September, 32 young musicians will tour sister city Hirakata in Japan and perform with local schools, bands and orchestras.The Exchange has worked with Penny and her crew at Cadbury Fundraiser in Brisbane to raise over $12,000 to help the musicians on what will be a cultural and musical trip of a lifetime." Jim, 2011
Quantin Binnah Fundraising Co-ordinator
"As a fundraising co-ordinator of a large community centre, finding fundraisers that are not only successful, profitable and time effective is a hard job!Fundraising with Cadbury did all of the above. They made our fundraising experience easy and fun! The staff are fantastic to deal with and are there every step of the way through ordering product, delivery of the product, helping with promoting your fundraiser with a promotions pack and, at the end of the fundraiser, the billing process. Cadbury's product is of high quality and a name that everyone knows which made selling a breeze, and the profit margin on the product makes using Cadbury a number one choice for us every year. Thank you Cadbury for the hard work you put into running a successful fundraising program as it then in turn makes using Cadbury for fundraising a fun and easy job every time." Simone, 2012
Nirranda Football Netball Club
"As a club, fundraising provides major assistance to source extra equipment and uniforms for our players. In 2022, we held a Cadbury fundraiser, raising money for junior football and netball. The club and its supporters got around the fundraiser quickly, which made the fundraising so easy and effective! We were able to raise roughly $3,000! As a club, one of our focuses is getting young people in our community, active. With the Cadbury fundraiser, it assisted in breaking down some barriers for kids playing sport! We cannot thank Cadbury enough for providing us the opportunity to have this fundraiser, and we will definitely be having them in the future!" Lucretia Bell, 2022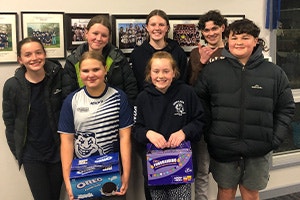 Wallarano Primary School
"Wallarano students and families were excited and enthusiastic to participate in our 2022 Cadbury Fundraising drive! Raising money for our new STEM Building was the core motivation to do the best we could possibly do. We are so grateful to Cadbury for their very efficient service, support and generosity – the incentives we received were well received especially the Coles vouchers and the giant Toblerone! We used these for prizes for the highest sellers – the competition was fierce! We all had a great time and now have the exciting job of choosing STEM equipment and furniture. Thank you to Cadbury for their great support!" Gail Doney, Principal Wallarano Primary School, 2022.